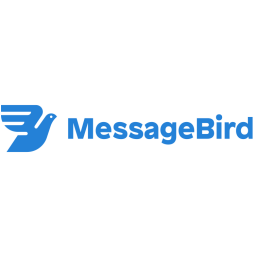 MessageBird
Gepubliceerd: 18 dagen geleden
HR Business Partner (Product)
Gepubliceerd: 18 dagen geleden
Join our team either remotely or in our HQ in Amsterdam. This role can be based in any location within the EMEA region.
The role: HR Business Partner, Product
As MessageBird's HR Business Partner, you will provide and manage all the HR solutions we need to ensure tailored, pragmatic and robust people management solutions that match our people, culture and our business challenges. Our Tech team consists of Engineering & Product – we have the biggest part of our Tech team in Amsterdam, but we're spread all over and are growing fast globally as we are a Work Anywhere company.

In this role you support and advise staff on employee relations issues, manage transfers and employment contract processes and make sure HR policies and procedures are developed and implemented in line with applicable legislation. Collaboration is key to us – so we work closely together within our rapidly growing People Team.


What you'll do

Partner with and advise Engineering and Product leadership on people-related strategies and decisions including organizational design, planning, and compensation.
Work with the business and other talent functions to optimize on-going organizational effectiveness and workforce/talent planning efforts.
Work with the business to identify current talent needs and evaluate skill and capability requirements and experience opportunities. Use this input and make recommendations to help shape the MessageBird University curriculum and fuel the Talent Acquisition recruiting strategy.
Maintain a pulse on the culture, business plans, financial position, and competition of MessageBird to help sharpen talent and People strategies.
Provide day-to-day coaching and guidance to business leaders, managers and other Birds within your business units.
Provide expertise in development and execution, planning, and facilitation of employee relations efforts.
Review and analyze data for reporting purposes, to identify trends and to recommend solutions to improve performance, retention and engagement.
What you'll bring
Bachelor's degree in Business, HR, Behavioral Sciences or a related field, or an additional two years of experience in lieu of a degree.
8+ years of experience across HRBP, Generalist and/or Specialist areas with at least 4 years as a dedicated Business Partner.
Focused experience partnering with and supporting highly technical teams, like Engineering and/or Product teams.
Experience working in a high-tech, fast-paced, entrepreneurial environment requiring strong multi-tasking and prioritization abilities. You have the agility to function well in an innovative environment and flat organization.
Excellent communication, coaching, advising and influencing skills across the counterparts of all the levels and geographies.
Ability to advise the business on sensitive topics.
Strong understanding of risk and risk management in a variety of employment matters.
Analytically driven and fluent with data-driven analysis.
Well-organized and detail-oriented, with a hands-on approach.
Full English professional proficiency (written and verbal) is required for this role
You have a global scope, so global experience is preferred.
Psst… some added perks
The ability to Work Anywhere — literally anywhere you want, as long as it's in the same time zone as your team (yup… you read that right!). This comes with the added benefit of finding the right work-life balance for you by following our 80/20 rule.
WFH office set-up allowance to make sure you have all you need to "get shit done" in an ergonomically-friendly manner.
Top-notch work equipment (including Bose headphones!).
MessageBird swag to keep you well-dressed.
The occasional (virtual) company-wide and team events.
A team of (fast-)forward-thinking, talented and fun colleagues from more than 50 countries!
If you think you're a match for this role and can bring some great skills to the MessageBird team, please apply! We're excited to get to know you.
Read MessageBird's Recruitment Privacy Statement