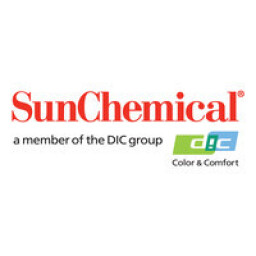 Sun Chemical
Gepubliceerd: ongeveer 2 maanden geleden
Human Resources Officer
Gepubliceerd: ongeveer 2 maanden geleden
Join our HR department at our site in Maastricht - we are a bunch of HR people, responsible for all people related matters from hiring to retirement. We are looking for a HR Officer (m/f/d) to join our team with the following responsibilities:
Provide day-to-day operational and administrative support for HR transactions, employees, managers and HR leadership
Support local employee needs and establish credibility as knowledge resource for HR regulations, policies and processes
Provide first-level support to employees and managers with regard to lifecycle HR transactions
Advocate for the use of HR technology and analytics in support of direct-access manager and employee HR transactions
Educate end users in the use of direct access for information and transactional support
Learn and support global and local policies, procedures and practices as needed to support business operations
Administer key HR activities (e.g. Payroll & Time, Pension & Benefits, Performance Management)
Support organizational development activities (e.g. Talent Acquisition & Onboarding)
Participate in and provide support for the ongoing modernization of the HR function
Develop and implement training programs for operative roles together with Operations Manager,
Ensure the onboarding process for having an impact on performance and retention of new employees
YOUR PROFILE
Bachelor degree in HR, Labor Relations, Law or related field
Professional experience in HR administration and HR operations
Experience supporting complex white/blue collar workforce
In-depth knowledge of time & attendance policies, as well as outsourced payroll operations
Proven ability to use relevant HR software tools preference to SAP, SAP SuccessFactors
Strong communication skills in English and Dutch
YOUR BENEFITS
Above-average compensation according to the chemical industry pay scale | Performance-related bonus | Company pension plan | Value account | Sabbatical | Retirement-related leave of absence | Health care | Job bike | Careflex | Safe working environment | Further training opportunities | Internal career |
ABOUT US
Driven by an entrepreneurial spirit and a passion for colors, Colors & Effects, a former BASF group company, is one of the leading manufacturers in the pigments market. To strengthen its focus on the pigments business and its customers, Colors & Effects was integrated into Sun Chemical, a member of the DIC Group, in 2021. Sun Chemical is based in the United States and is the world's largest manufacturer of printing inks and pigments. Together with DIC, Sun Chemical generates annual sales of around $8.5 billion and supports customers around the world with more than 22,000 employees.
Solliciteer nu